Affiliate links provided are from RewardStyle and may earn me commission. All earnings go towards supporting my blog.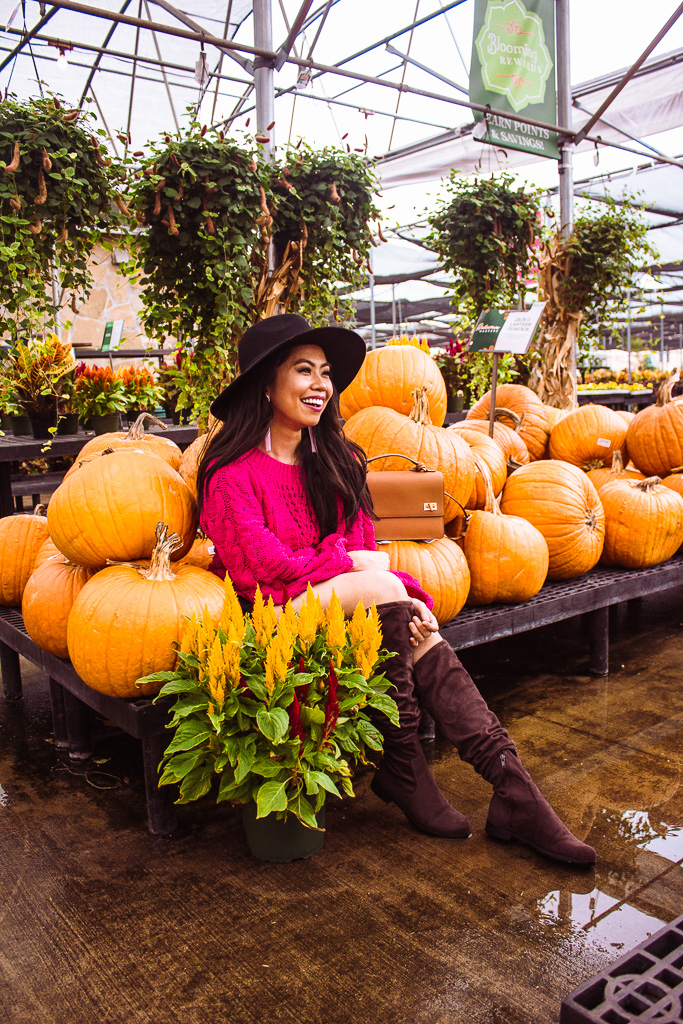 Another holiday season calls for lots of celebration and tons of food, right? With Thanksgiving just a few weeks away, I know how hard it is to find an outfit that is both stylish and comfy enough to feast in! Each year, I've realized a consistent pattern of fashion items that are great to wear during the holidays. Take a look and click through my top fashion picks for food baby-proof holiday outfits:



Stylish Food Baby-Proof Outfit Items for the Holidays
---
Oversized Sweaters

Nothing makes me more excited for holiday eating than to wear a super soft, slouchy sweater! I like to think that oversized sweaters are the equivalence to wearing a huge blanket. The fuzzy fabric and loose fit helps hide the food baby and can also give a chic, draping effect. I prefer pairing an oversized sweater with skinny jeans in order to still to give a nice juxtaposition to your outfit. Some of my favorite online sites to shop sweaters are Boohoo, Express, and Nordstrom Rack.

---
Long Scarves

Ever since I could remember, I have always been a huge fan of scarves! In fact, my scarf collection has grown tremendously due to the amount of times my friends and family have noticed me wearing it during the winter seasons. Scarves are a great layering piece, and if it's long enough, it can be a great way to hide the stomach area. I recommend going for bright colorful scarves to give your outfit an extra pop of color! Currently, I am in love with the scarf collection at ASOS, and they always have great sales during the holidays.



---
High-Waisted Pants

If it's one thing everyone agrees on when it comes to holidays outfits, it's that satisfying feeling of finally loosening your pants to give room for your Thanksgiving feast! Now, you know don't have to do that anymore if you find a great pair of stretchy, high waisted pants. I'm currently a huge fan of the "paperbag" pant trend that is available in so many stores right now, and what I love about it is the thick waist band and tie that wraps around the waist area. The pair of paperbag pants that I own are not only extremely comfortable, but and the tie/buttons act as an "embellishment" to hide the true shape of your actual waist. To find an affordable pair, I've been impressed with the pants available at Forever21 and Express lately.
---
Embellished Cardigans/Jackets

Last but not least, one of my favorite ways of styling a holiday outfit is by layering it with an embellished cardigan or coat! Look for textures like fringe, pompoms, sequins, and rhinestones to make your outfit extra dazzling. Even details, such as ruffles and bows, can help with reshaping our body to give less attention to the mid section of your body. Chicwish is a great online store that shares lots of colorful, high-quality pompom cardigans like this one. I'll be planning on ordering some during the holiday sales!



---
What do you think about the fashion items I've chosen? Let me know in the comments below! If you find this helpful, please share this with your family and friends for the holiday season. I'll be sharing more fashion outfits on my Instagram here, so stay tuned! Until next time!