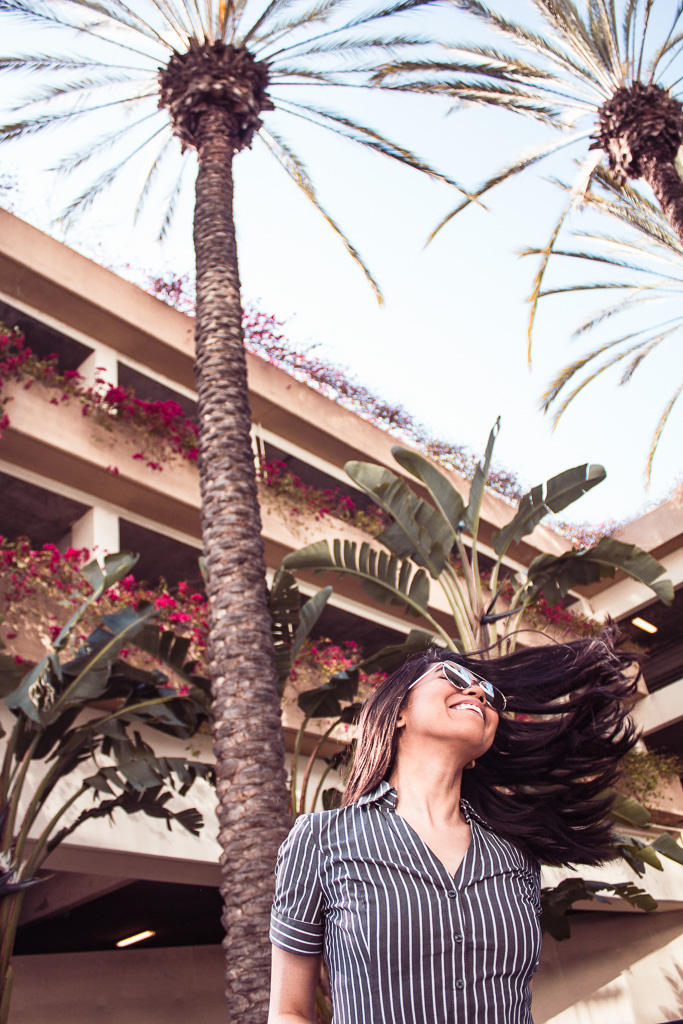 When you first hear about Anaheim, you're probably thinking about Disneyland and the millions of crowded young families walking across W Katella Ave. This was what I experienced firsthand when I stayed in Anaheim the first few days during my time in California. I remembered vulnerably sharing on my Instagram Stories how much I felt out of place from the children and parents around me as I was dining out in the evenings and walking alone from my hotel. While there's nothing wrong with traveling with children and/or your family, I wanted to give young adult solo travelers a glimpse of what I did and enjoyed during my time in Anaheim.
WHERE TO SHOP: Anaheim GardenWalk
Location: 400 West Disney Way, Anaheim, CA 92802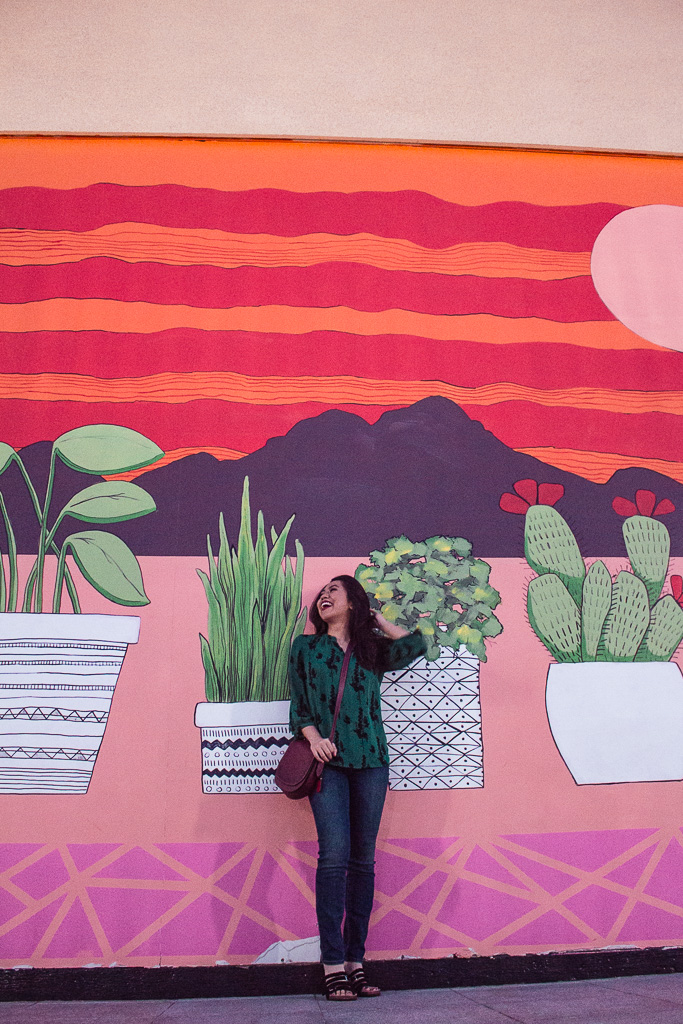 It was a complete surprise to have discovered this area by my hotel! I was thrilled to see the amount of restaurants here, but more importantly, the plethora of shops! You'll see a good mix of high-end stores, local boutiques, and some quirky stores for video games, magic, etc.  When you take the second level, you'll find so many murals created from local artists from California, which is perfect if you're an art enthusiast! If you want some photos ops, you'll find a few fountains, walkways, and dim-lit table areas that are perfect for taking photography. When I walked around the early morning (6-7am) and late evenings (8-9pm), I was surprised to see how deserted it was! Depending on the time of year (I visited early May), you'll less likely have issues with finding nice isolated areas to shop and explore at the GardenWalk.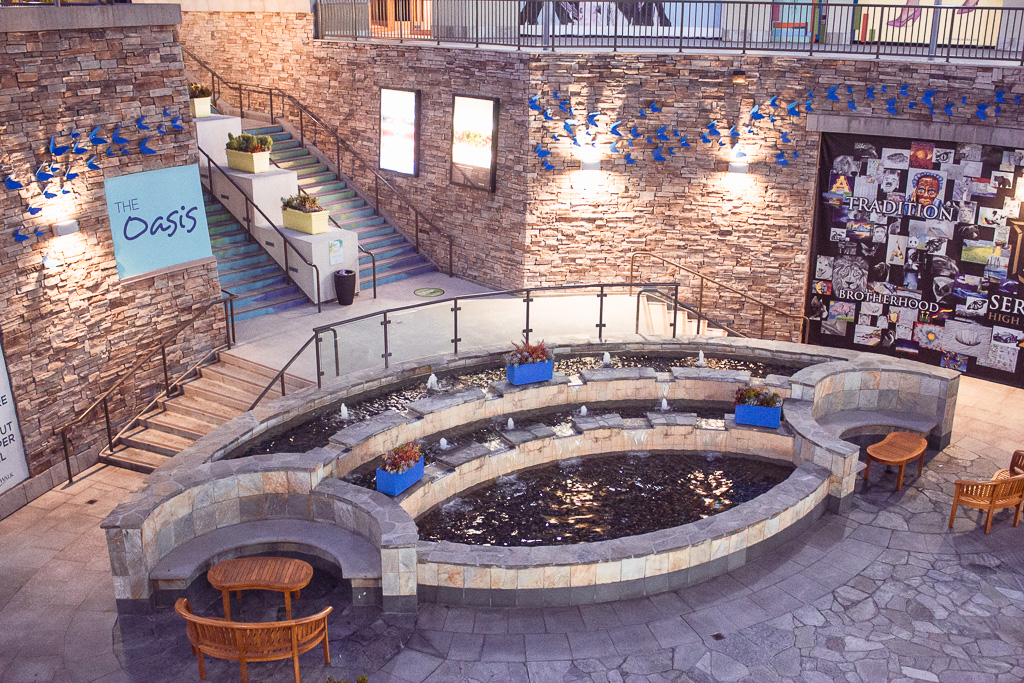 WHERE TO EAT: Anaheim Packing District
Location: 440 S Anaheim Blvd, Anaheim, CA 92805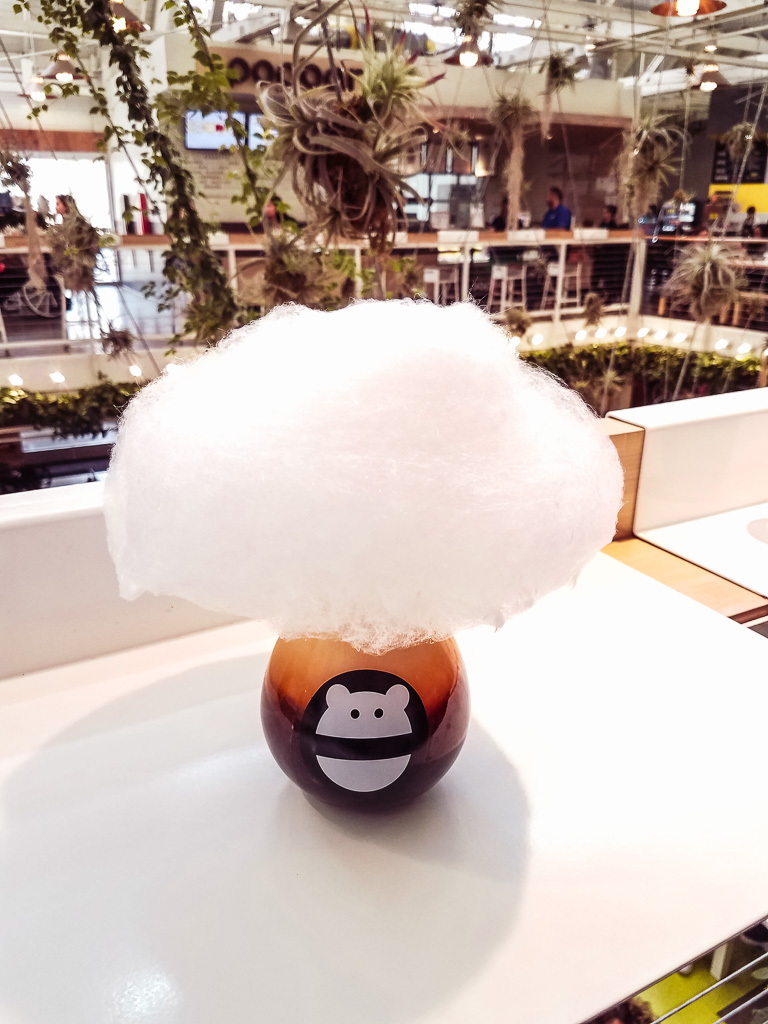 Yes, the Anaheim Packing District is not the name of a restaurant, but it's definitely the most upscale food joint I've ever seen. It's widely known for being an upscale food hall with tons of eatery stalls and bars to choose from! The layout of the area is renovated from once being a citrus packing house in the early 1900's, and today, you can still see the touches of citrus and plant decor around the complex. When I explored the area, I decided to try out a Ramen place (forgot the name) and a drink shop next door called, Mini Monster. Both my lunch and dessert tasted amazing, and I highly recommend trying it out if you decide to visit the Anaheim Packing District.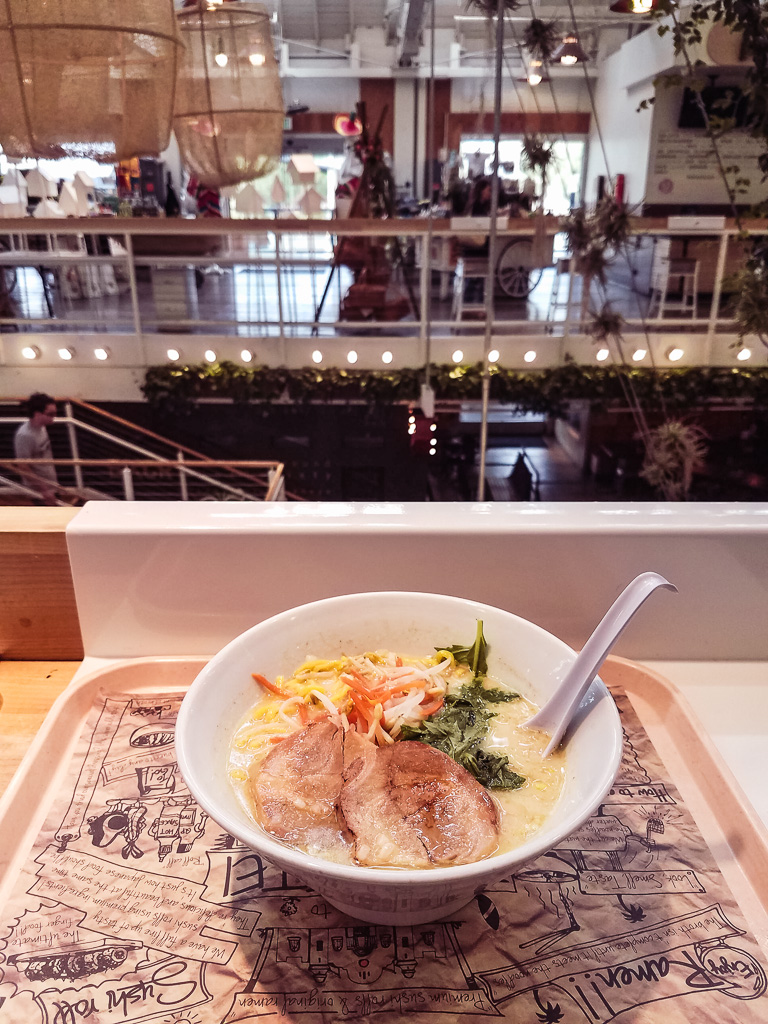 WHERE TO GET DESSERT: Porto's Bakery
Location: 7640 Beach BlvdBuena Park CA 90620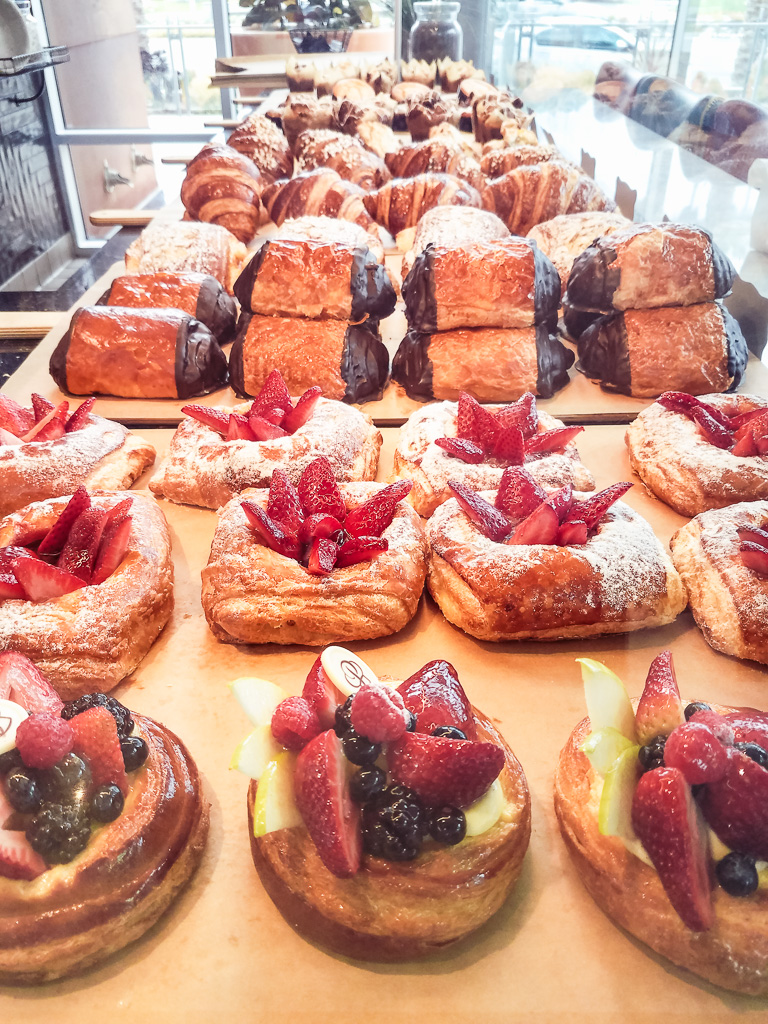 Make it a mission to take a short drive to this delightful bakery shop! I was in love with the sweets and pastries at first sniff! When you enter inside, you'll find different food counters for drinks, food, and bakery desserts. The entire place has a Parisian, minimalistic design to it that makes the dining experience really chic. While there's so many food options, the bakery area is the prime spot to order from. The main popular dessert item is the cheese roll, and when I first tasted it, I couldn't believe the flaky bread texture and cheesecake-like cream inside! Needless to say, the cheese roll alone makes me want to visit again.



BEST NIGHTLIFE: Downtown Disney
Location: 1580 Disneyland Dr, Anaheim, CA 92802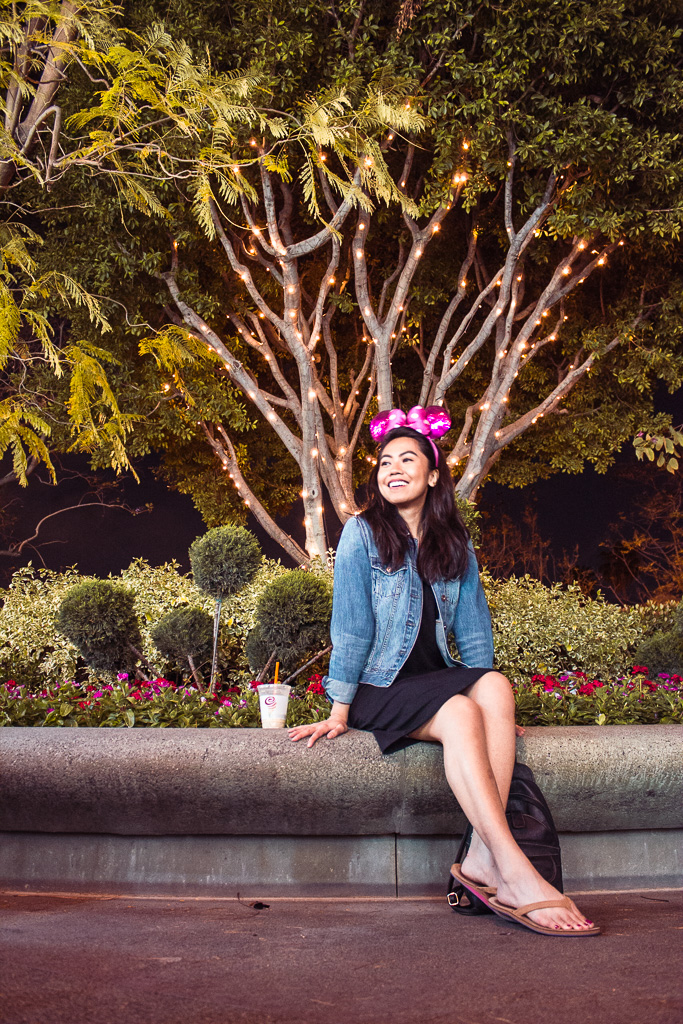 Avoid the theme park areas (unless you really want to go early that day) and just head straight to Downtown Disney during the evening. While it's free admission to enter inside, you'll still get a little taste of the Disney magic with the boundless amount of Disney shops and Disney themed restaurants and art exhibitions. What I enjoyed most is the live music and talent acts around the area. During Cinco de Mayo, I had a blast by myself sipping a drink and watching a band perform before the firework show that night. While this spot is more touristy than the other places, I did truly enjoy my time at the Downtown Disney District and felt the time of day made the area have a more easy-going ambiance.
WHERE TO STAY: Wyndham Garden Anaheim
Location: 515 W Katella Ave Anaheim, CA 92802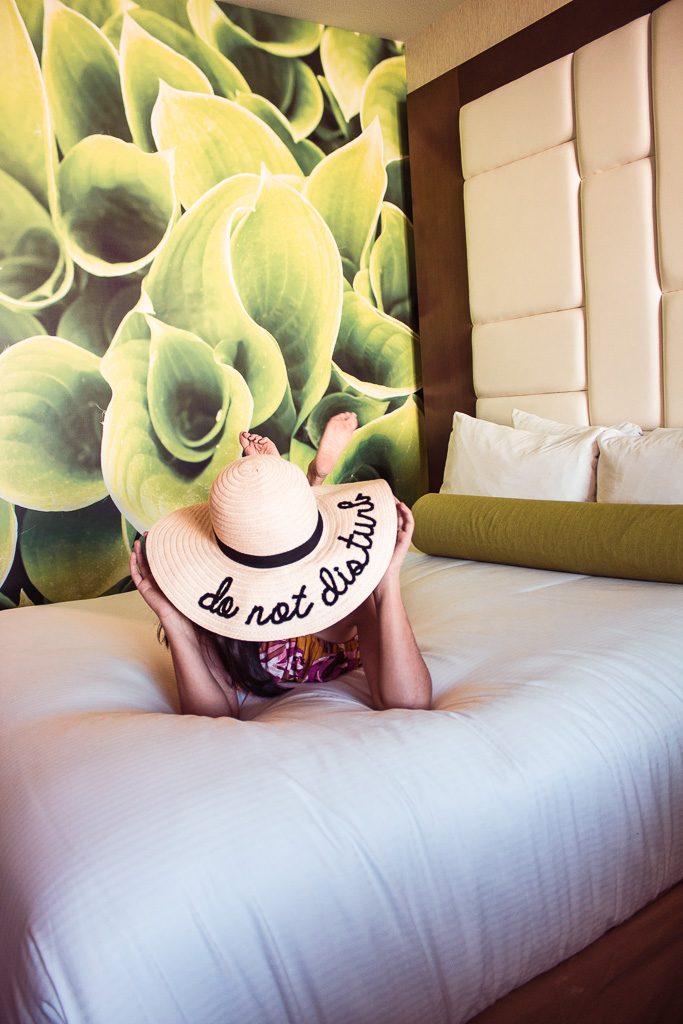 While I stayed in multiple hotels in Anaheim, I could honestly say that the hotel staff at the Wyndham Garden Anaheim went above and beyond to accommodate me (and my hotel stay wasn't sponsored either). While they told me that some amenities (like the pool) were under renovation, I did appreciate the new layout of the hotel, especially the room! First off, I really adore the green printed walls in my room- very artsy! That, and I believe this hotel is the best location of everything I have mentioned above to visit. So many places and sightseeing areas were walking distance and/or accessible by a cheap Uber fare, and I really wished I stayed at this hotel during my entire time in Anaheim.
What do you think of this travel guide? Let me know in the comments below! If you find this travel guide helpful, please share this with your friends and family! Follow me on my Instagram for more of my adventures in California and until next time!