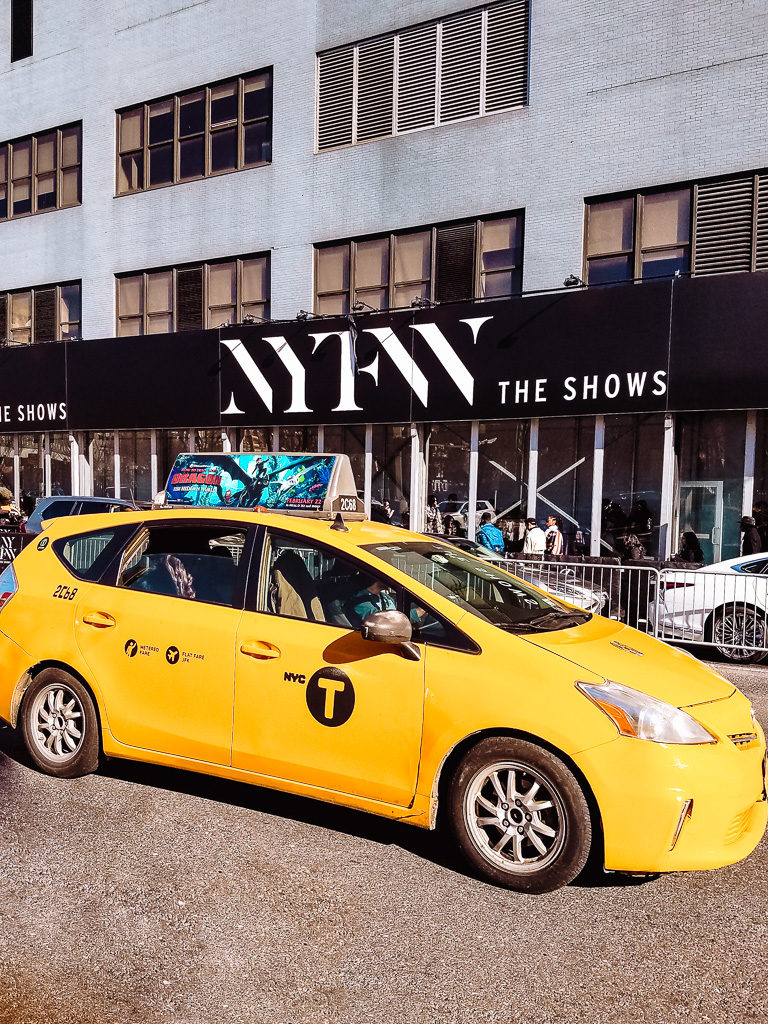 As I'm writing this blog post, I'm mentally sulking at all my jewelry and fancy shmancy clothes neatly tucked away in my closet. New York Fashion Week is officially over and the chaos of my trip is now a memory (don't worry though, I'm still posting about it on my Instagram). The glitz and splendor of attending runway shows while staying in Midtown Manhattan is a lifestyle that is 0-100 from my average day-to-day life in Houston.
While this past NYFW season isn't the first time I've attended, I've learned and grown as a content creator from that experience. Because I have a better idea of the NYFW madness, I wanted to not only share my recap but reveal what I've done differently this time around that made my experience even better.
---
New York Fashion Week FW19 Recap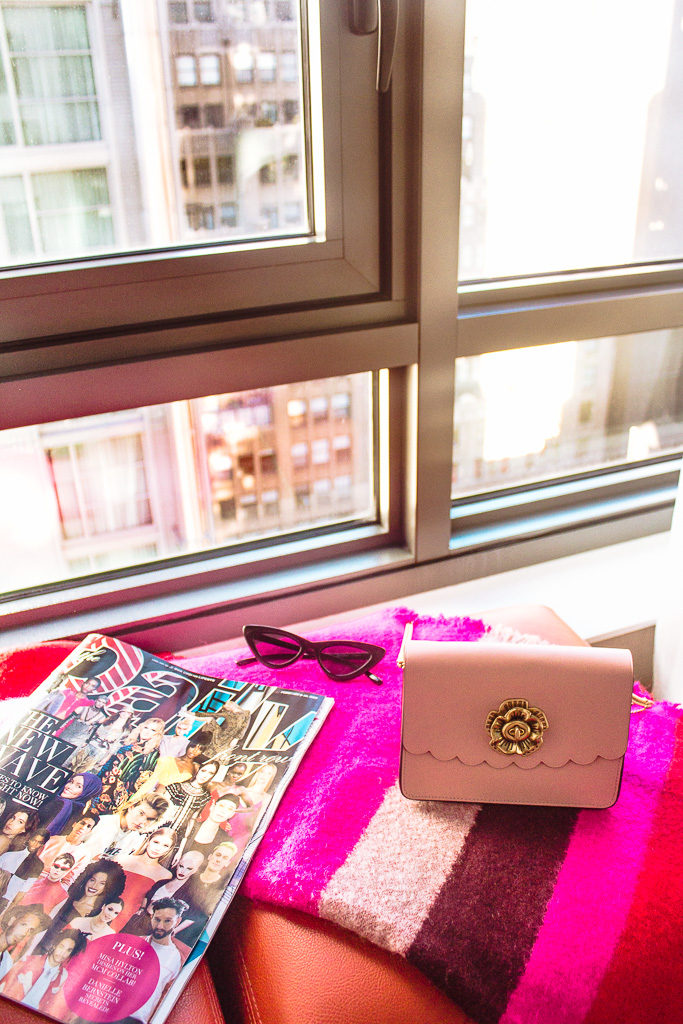 How I Planned My Second NYFW
For bloggers, attending New York Fashion Week is code for "let's try to get as many brand deals as you can get." Traveling to NYFW can be pretty expensive, and unless you're Song of Style of Blank Itinerary, you won't be a part of the big-brand-fully-accomodated press trips. While it's easy for me (as a travel blogger) to find good flights and affordable hotel packages, the biggest pressure is what you'll wear to the shows.
Trust me when I say that I was sooooooooo over that. While I had a blast with the outfits I did wear during my first NYFW, I hated the feeling that I'm not good enough or stylish enough to attend a fashion event from what I already own in my closet. I contemplated on whether I should spend one of my "hallpasses" from my #NoNewClothesfor2019 Challenge, but I decided to just give it a try with the amount of designer clothing I already have in my wardrobe. And honestly? No regrets. Being able to restyle my items in a different way made the entire planning process so much easier.
---
Creative Process with NYFW Content
Last time I attended NYFW, I had someone travel with me to assist me in attending shows on time and to capture all of my photos. While it wasn't a horrible experience, I wanted to try something different with my content this time around. I decided to hire a photographer based in New York City – someone who knows every nook and cranny of Manhattan and to be able to know the perfect location to compliment each outfit.
Trust me when I say that Natalie from CHVNNEL MEDIA took such good care of me when I booked a photoshoot + filming package from her! I was over the moon with the photos I've received after the trip. It was the exact aesthetic that I wanted for my content. After we finished our shoot, I knew I would be a regular NYFW client of hers! Plus, having a light task list with photographing myself in New York (yes…I normally take photos of myself with my tripod) gave me more time enjoying Midtown Manhattan as a tourist. If you are ever in the city, she is an all-around amazing photographer to hire! Natalie, if you're reading this, you're the best girl!
---
The Fashion Shows I've Attended
My biggest mistake when I first attended NYFW week was trying to attend every single show I got invited. If you have a private driver who can drop you off at every location and wait for you until the show is over,then be my guest. For the average blogger, you'll have to navigate the city on your own and make time to do the quick outfit changes with little to no help.
Again, I was soooooo over trying to bend over backwards when it came to attending shows. While I adored every single fashion designer and PR company that invited me, I made the conscious decision to spend more time creating high quality content. So, I decided to divide my schedule in New York to make Saturday my day to attend shows hassle-free. I chose 2 runway shows that best fit my schedule: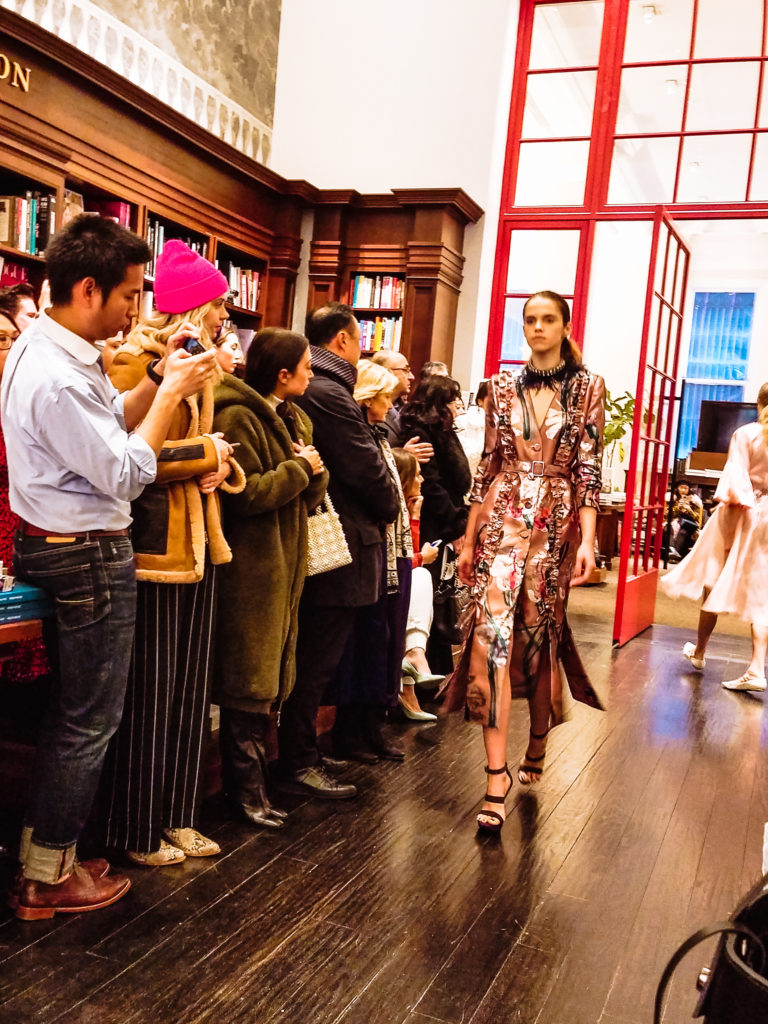 Yuna Yang FW19
I absolutely loved the concept of having a fashion runway hosted inside a bookstore! This year, Yuna Yang's collection shared the message of spreading equality for all people. Each whimsical outfit was designed with the intention of showcasing each person as the hero of their own story. I applaud her for choosing models that reflected cultural inclusivity. It was refreshing to see people of all races, sexual orientation, and body shapes represented in this show. As I sat on the front row, I felt such a deep connection with the beautiful outfits she created. From the earth-toned abstract prints to the whimsical embellishments of feather, metallic, and chiffon, I was blown away by her collection!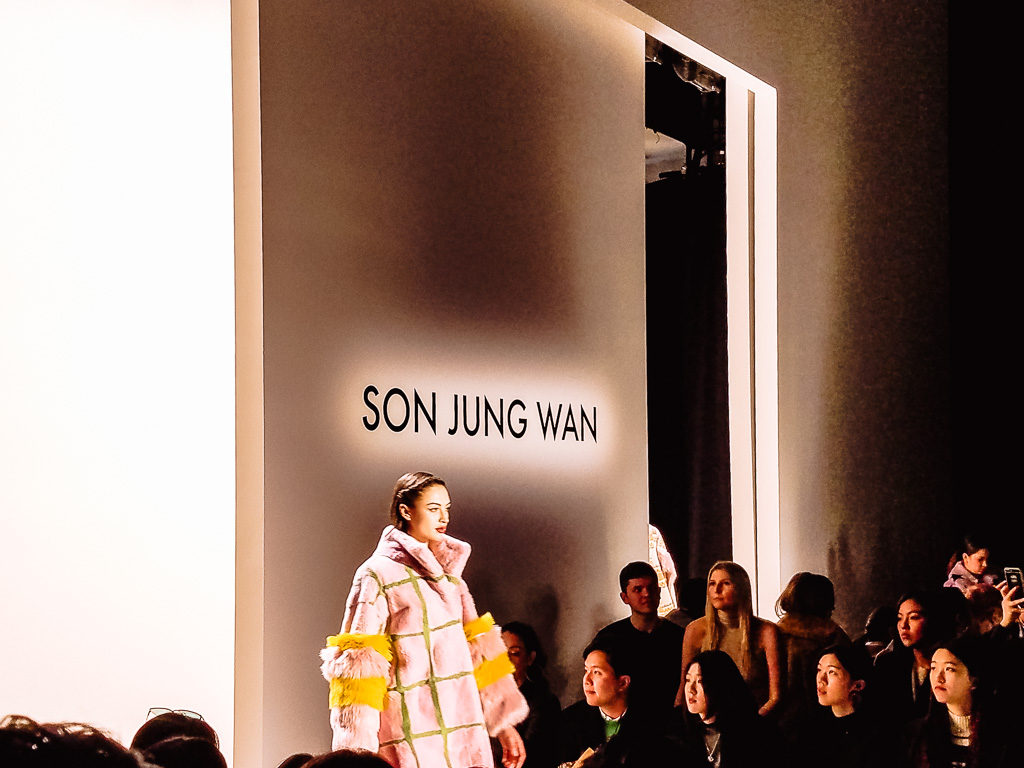 Son Yung Wan FW19
This fashion show was held in Spring Street Studios. This is the venue where all the paparazzi photographers wait by the door to photograph people worthy enough to be featured in Vogue, Cosmopolitan, NY Times Fashion, etc. After waiting outside for about 20 minutes, I was able to have a seat right by the runway entrance seconds before the show started! Son Yung Wan's collection was colorful and playful as it combined softness with futuristic designs. The best words to describe her collection was that it was retro, romantic, and eye-catching.
---
What I Did Between Shows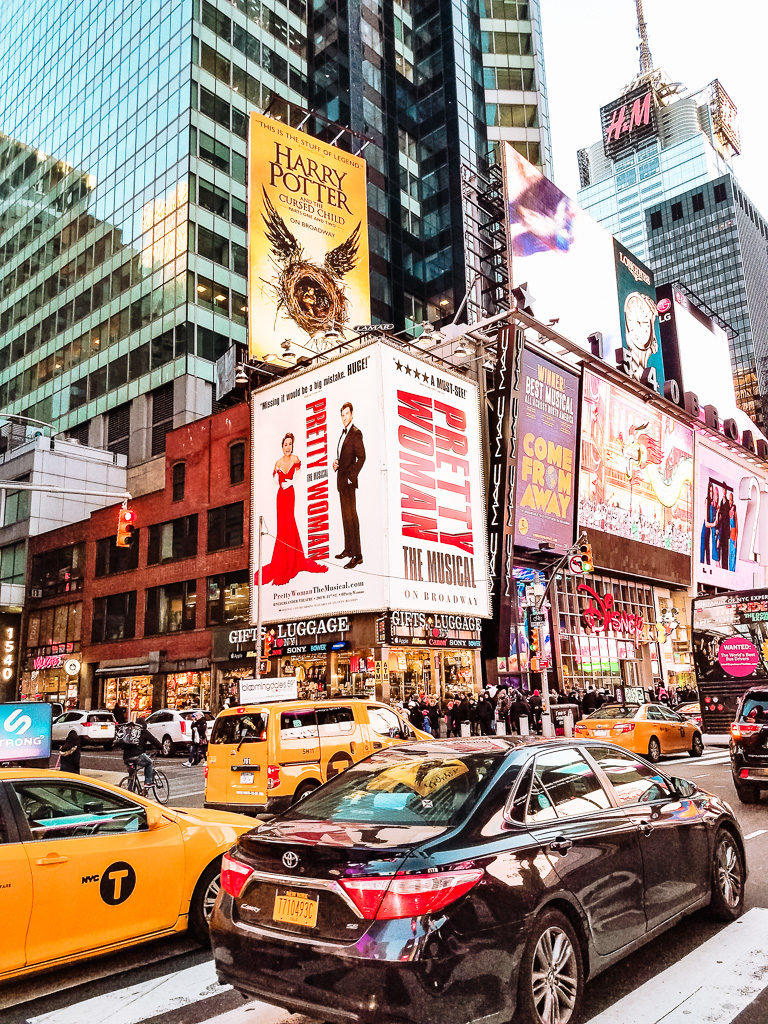 The minute I was done with attending shows and handling a few business calls, I was off-duty! I dressed down to my jogger pants, stuffed my hair inside my beanie, and called it a day! Every time I'm in the city, I noticed a pattern of activities I enjoy doing in Manhattan:
Watch a musical
Meet locals
Eat at trendy cafes (You can read my "Cute Food & Drink Guide to NYC" here)
Take photos at the iconic spots in New York
Ride the subway (Yes, I know I'm weird saying that!)
Because I was staying at Time Square South, so many places were within walking distance from my hotel. Overall, I had a fun time being in the city!
---
Let me know in the comments your thoughts about my New York Fashion Week trip! Did you enjoy my low-key NYFW experience? You can see more when you follow me on Instagram. Until next time!