This blog post contains affiliate links that may earn me a small commission. All earnings go towards supporting my blog. Thank you!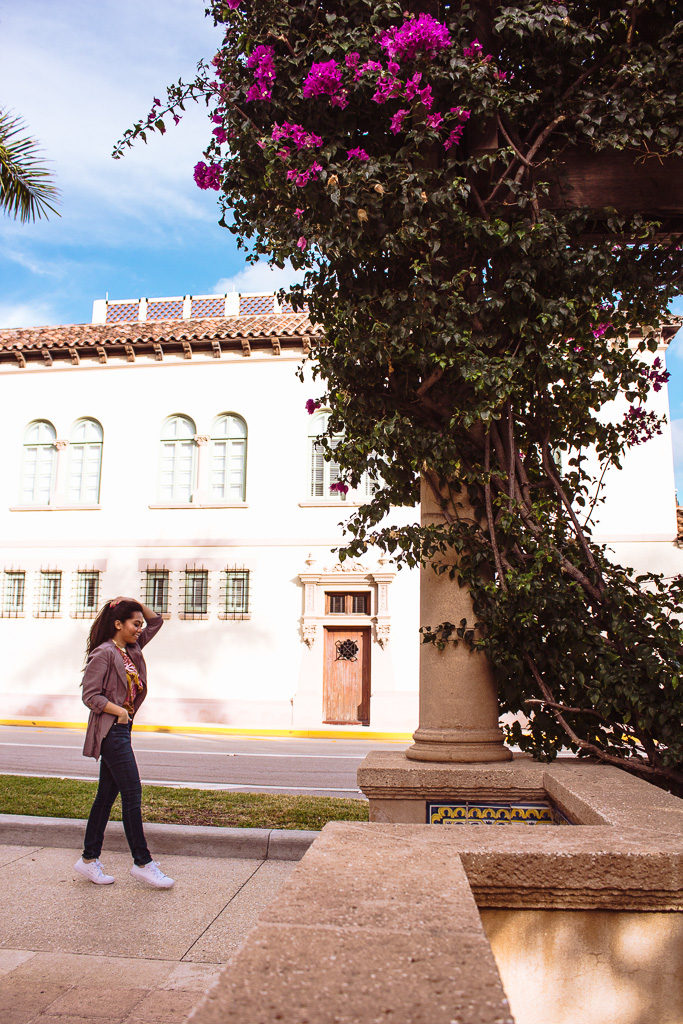 It's been 2 weeks since my trip to Palm Beach, and I still get so many comments on Instagram about the outfits I've worn! Because I've taken the challenge of not buying a single fashion item in 2019 (you can read more about it here), I had to find new ways to style my travel outfits. Needless to say, it was fun mixing and matching my old wardrobe pieces in a whole new way.
Not once did I felt restricted or blah about the outfit packing process. In a way, all the wardrobe pieces I restyled together felt like new! My dear readers, I hope this lookbook inspires your fashion senses and to never feel limited by the amount of things you own. Although the exact pieces of my outfits may not be available online, I wanted to compile similar items together in case you were interested in any of the outfit items I've worn. Feel free to click through some of the items featured and enjoy!
---
My Palm Beach Birthday Lookbook
---
Look #1: Floral Downtown Day Outfit

Look #2: Living in my Beach Suit

Look #3: Casual in Worth Avenue

Look #4: Dress Up O'Clock

Look #5: Palm Beach in PJs

---
Which outfit is your favorite? Let me know in the comments! Make sure to stay tuned for more of my travels on my Instagram (I update it daily) and follow! Until next time!